Maximo Enterprise Asset Management
From Inventory Management, Asset Tracking, Preventative Maintenance to Routine Maintenance, and Investment Advisory. Our next-generation EAM platform can help you get insights, optimize asset performance management and drive business excellence.
Benefits of Enterprise Asset Management

Gain visibility & control over critical assets

Manage Inventory & Purchasing processes

Track Warranty & Calibration details

Integrate IT system using Integration Framework

Manage Preventive, Corrective & Reactive
Maximo addresses regulatory and industry-specific needs with ready-made Industry Solutions serving :
Service Provider / Facility Management
EAM360 Mobile App for Maximo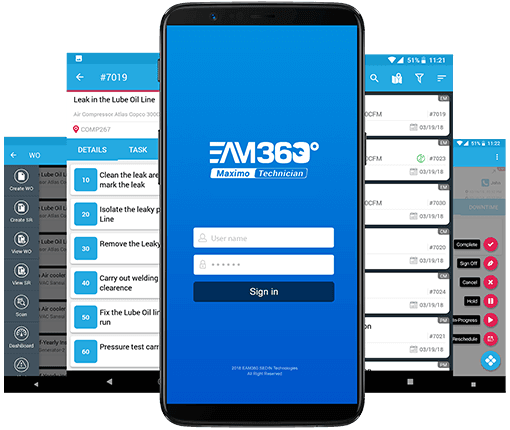 Reduce unplanned downtime and improve asset reliability
Optimize asset performance and extension of life
Increase workforce productivity and prioritize maintenance based on criticality
Improve regulatory compliance
Why Sedin for Vendor Invoice Management Solutions?
We take an innovation-led approach to consistently deliver our clients exceptional service. Our experts identify and anticipate game-changing business trends to invent, develop, and deliver disruptive innovations for you.
Want to reduce your asset's unplanned downtime and improve its reliability?