From Concept to Release- We Help OEMs and Clients to Ensure Optimal Technical and Business Performance in the Production Line
We provide customized industrial automation services for a variety of plant applications across all major technology platforms and most industries. With our robust R&D capability and solid industry experience for more than 10 years, Sedin engineering offers industrial automation products and solutions with superior quality, reliability and precision that find application in a broad range of industries, including Special purpose machines, Bending, Punching, packaging, Food and Beverages, Automotive BIW Weld lines, Manual and Robot Automated, Robot based systems for machine tending, sealing, foundry, plastic cutting, and other major industrial applications. Our industrial automation services cover a wide range of activities with various automation solutions to robotics and the modernisation of existing production lines to meet current requirements.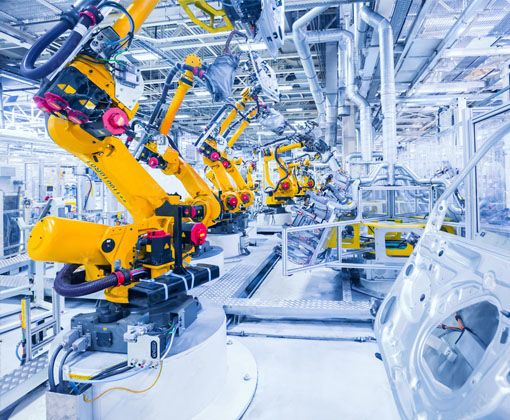 Why Industrial Automation Services?
We serve a range of industries such as automotive, transportation, consumer goods, food and beverages and more for all their robot-based automation needs. Sedin's customers are manufacturing companies, OEMs supplying automated equipment and machinery to robot companies and system integrators or line builders. High-quality Industrial Automation Services
We recognize the foremost importance of resource and time, and make sure we implement the design without rework. Our team performs full-scale analysis of the client's requirements and carefully researches the most feasible solutions. Cost-effective Practices
Automation design and process- both consist of huge costs. When you join hands with Sedin, you are assured of significant savings because of our agile approach towards processes which makes our services quite affordable for our clients. Scalable Services
We are equipped to scale up our services for accelerating industrial transformation using automation. Our team of specialists, and experts give us the leverage to extend our 360° services and handle bulk workloads without compromising on service quality. Our Team, Our Strength
Our Team is our Pride. Each of our wide network of development centres are managed by supremely qualified engineers. With an experience of 6-15 Years in their field of work, our talent is dedicated to offer the best of services to you. Do it Right At First Time
Quality is free for you. We have a clear and deep commitment to quality. From Concept, design, safety, operation to optimization, and easy maintenance, our engineers carry out all activities in the right manner the first time and every time. Faster Deliveries
We are committed to fulfill all your work objectives within the stipulated timelines and ensure the fastest turnarounds in the industry.
Our Industrial Automation Services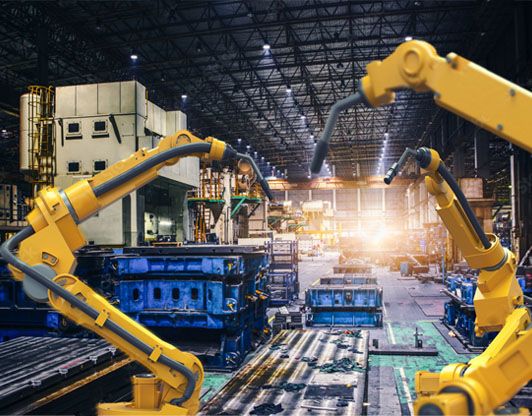 We provide sustainable automation design solutions that include machine designing, safety, operation, optimization, and maintenance. We have an agile team of designers and engineers that can draw out perfect machine designs and be involved with its journey from planning to production, and optimization to repairs. Sedin Automation engineers are specialized in designing of Conveyors, Mechanisms, Gears, Cam, Spring etc. and they choose the right Material, bearing, belt, pulley and pneumatic systems, electrical drives like Motors (AC/DC), stepper motors, sensors, relays etc..

Special Purpose Machines
Over a decade of specialization in hydraulic and pneumatic special purpose machines, we design all the machines with international standard spares to deliver the products in best quality. We assure that with our extensive knowledge in this field, sustainable and high quality design solutions and well equipped production knowledge and experience, we offer a cost effective method in manufacturing Special Purpose Machines.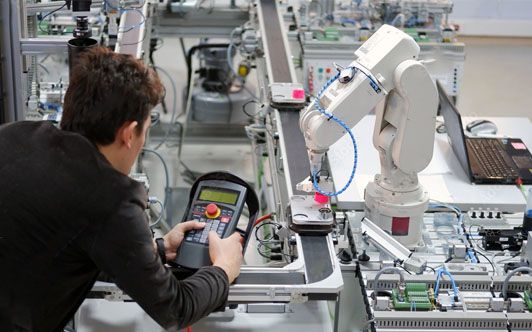 Automated Quality Inspection Systems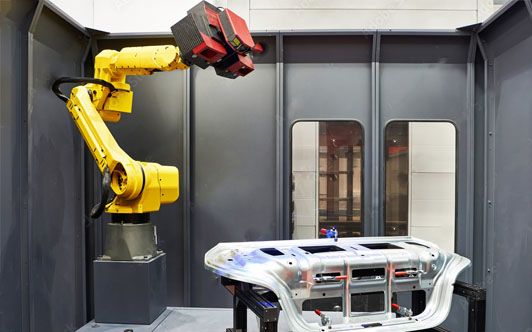 From custom packaging inspections to process feedback applications, our engineers design, program and customize a vision solution that's right for you.

Factory Automation
Material handling, robotics, and component indexing are all examples of factory automation applications we can integrate into your plant. Our industrial automation services automate your manufacturing process lines, successfully implement quality control systems, and handle materials on the line.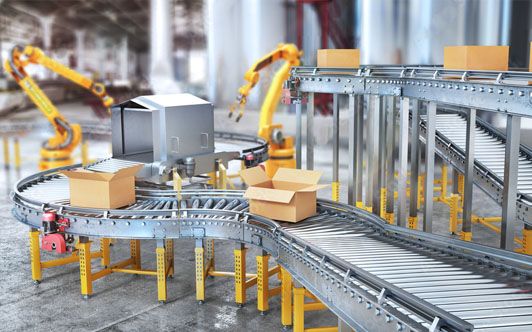 Concurrent Engineering Solutions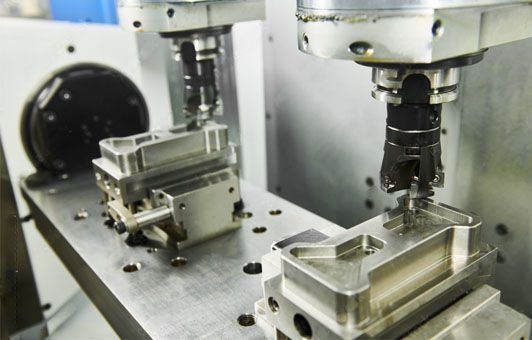 Our engineers simulate parts and assemblies, provide modal analysis and even assess buckling tolerance, steady-state thermal analysis of materials enables us to look at large deformation nonlinearity and non-linear contact before a single element is put into production. Our simulation-based concurrent engineering approach for product development can help you in reducing production times, improve build quality, cost-effective design process- and most importantly more innovation and creativity in the product's design.
Industrial Automation and Control Process We Follow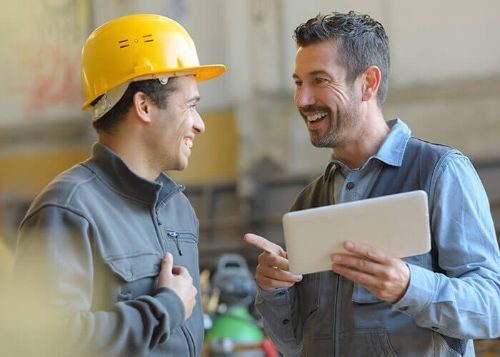 Understanding the Client's Requirements
The project leaders along with the team do an in-depth analysis of the client's RFQ to establish the scope of work.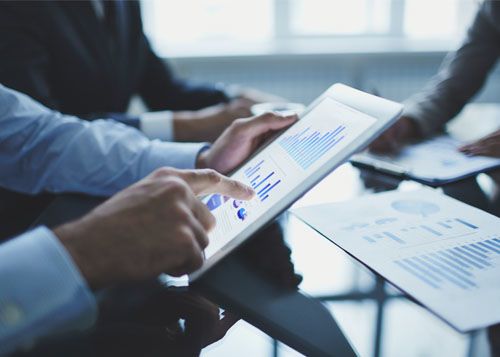 Assimilation of Data from the Client
Any required information, data, designs, standards and norms etc., are acquired from the client.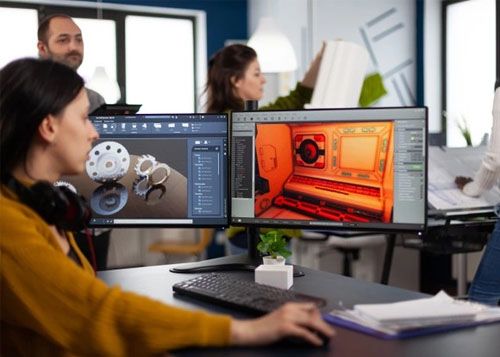 Designing
We execute designs for Machines, products using CAD software, which undergoes multi-level check and approval.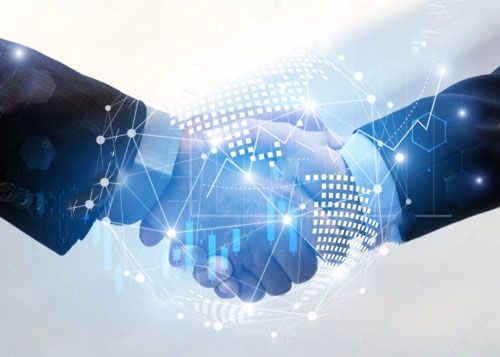 Release
Once approved by the client, then the detailed design and drawings will be prepared for the Release.
Looking to Automate your Industrial Operations?
Talk to our team of engineers, designers and consultants to make your manufacturing plant an intelligent and self-regulating one.