Organizations today need a holistic strategy spanning the entire gamut of assets such as People, Process, Technology, Data and Things to effectively manage and leverage their full potential. By choosing an industry approved PLM solution like Windchill, you benefit from best practices and knowledge sharing across domains.
Requirements Gathering
Solution definition
PLM Product selection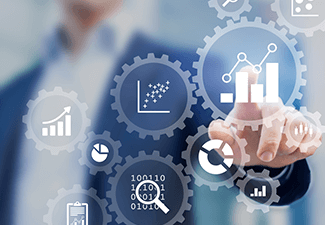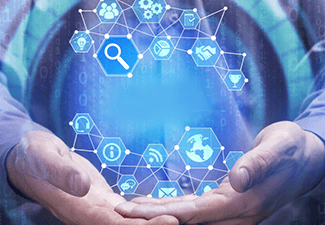 Define Solution As-Is / To-Be
Road Map
Design
Development
Deployment
Windchill System Administration
Windchill CAD Workers
Enterprise Integrations (SAP)
Rollouts / Upgrades of Windchill 10.2 M020, 11.0 M030 CPS10
Windchill Maintenance Patches and Critical Patches update
Windchill system on Cluster
Windchill Rehosting, Replications
Data Migration
Performance Optimization
SQL 2012, 2016 Database Optimization and Management
Windchill System Monitoring using PSM 5.0 and 6.0
Reports Management using Cognos 10.2.1 and 10.2.2
Creo View 5.0
Extensive Windchill Application – WGM Testing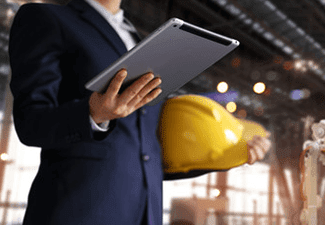 Development / Customization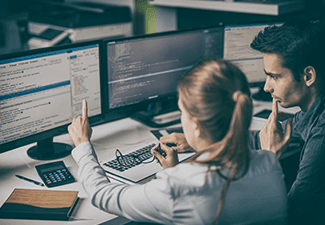 Process Automation
Change Management Automation
Data Import / Export
Reports Automation
Application Maintenance & SLA based 24*7 Support
Infrastructure Management and Maintenance
Application Support
WGM Support
Multi CAD Integration Support
24×7 Product Support and Application Maintenance
SLA based User Support – L1, L2, L3
Early product support and preventive maintenance planning
Disaster Recovery plan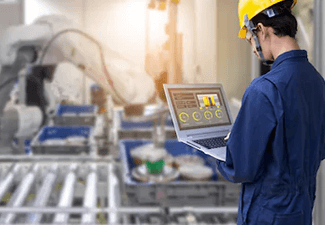 Why Sedin for Windchill?
Sedin offers innovative, end-to-end Product & Application Lifecycle Services to clients across the globe.
We enable alignment of all deliverables to clients' business goals. Sedin provides the tried, tested and fine tuned technological solutions to a client's specific needs at optimized cost, and our Experts' involvement in a project begins at the conceptual design phase. We offer services on PTC Windchill PLM Applications integrated with Multiple CAD applications. We offer Windchill solution on versions varying from 10 to 11 M030 CPS10.
Sedin offers best practices in process improvement, technology implementation and organizational change management.
What Our Clients say
When we had an idea of building ROCADO, Sedin helped us with a detailed discovery phase and suggested the technology that is apt for our business need. Today our application is highly efficient and scalable and are happy with the technology stack suggested by them.

Director - Asset Tradex

Sedin has been our Technology Partner for the past 1 year. They played a great role in adding value to some of our initiatives.Their thorough knowledge in technology, precise technical acumen, and ability to instantly augment team significantly added value to us. In all they have been a highly dependable partner

Co-founder, SVP at CaratLane

We engaged in Sedin to do our website "Berkelouw Books" and found them to be extremely responsive & reliable company & innovative company to work with. They have delivered for us in a timely manner and in great regards to our cost restriction and I would very much encourage people to seek their advice and services for any online web and mobile development for your business and I highly recommend them.

Director, Berkelouw Books

We have been working with Sedin for about 5 years now. Recently we had redevelopment of our site done by them & we have found Sedin to be fantastic to work with very polite, very accommodative, very cost effective for us. We recommend anyone with project Big or small go to Sedin, they have done a great job for us so will they for you.

Founders, Sharing Culture

We have been working with Sedin now for over a year, in handling all our development and we can only say that we are certainly nothing but happy with the results & How services, the turnaround times & in general everything has been smooth and I couldn't recommend a Technology Company more highly than.

Director, TripADeal.com.au

Sedin Technologies delivered thorough and readable installation instructions, which enabled the customers to understand our company's products. The team conducted regular meetings through Zoom and Microsoft Team, keeping everyone in the loop. They were effective. Overall, their ability to scale up and down was impressive

Legendfleet Solutions/Tillsonburg, Ontario

Sedin Technologies is very capable — they come up with some good ideas. Their project management is good. With their help, we finished our work quicker, thereby, increasing our throughput. Every time Sedin has finishes a project with us, it's been upto our expectations

Michigan, United States
Want to prevent product failure, and transform your organization into a growing, profitable business?